Welcome to 
WELCOME TO DIRTY DEAD and DOMIN-YO! PROMOTIONS WEB PRESENCE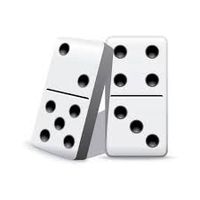 Representing musical talent based in the Western North Carolina region.  We offer a wide range of musical talent available for private and public events, from intimate duos to full dance party music.   Please contact us via our contact page for availability or rates.  Let DOMIN-YO! make your event a smash!
Our flagship band, DIRTY DEAD, just celebrated their 6th birthday!
JANUARY 2023::::  NEWS:::::  DIRTY DEAD BEGIN THEIR 'MASH-UP '23 CONCERT SERIES'
We are stoked to announce that in 2023 Dirty Dead are expanding their dark-edged rainbow wings and mounting a year long concert series that aim to include and share the stage with some of WNC's finest established and up-and-coming talent.  Dirty Dead is known for breaking open the one-family vibe and inviting guests constantly to join the groove and 2023 is no different!  Look here and at our 'EVENTS' page to see the series unfold!  
ACOUSTIX WEEKEND!
FRIDAY FEB 3 : PAUL AND JJACK MASCARI AT MILLS RIVER BREW 7 PM
SUNDAY FEB 5: PAUL AAND ALEX BALL AT HI WIRE RAD 3 PM 
Next up is our "DIG US ON TUESDAYS!" acoustic jamboree – a weekly happening every Tuesday in Marshall NC at The Grateful Organic Diner – featuring Paul from DD and guests to play mellow acoustic versions of Dead & JGB – and this platform wiil introduce you to some of the finest new and upcoming talent in the WNC region!  
MORE SOON!  An exciting year coming with special landmark shows to be announced!